There's a whole lotta sloth love out there; even before the sloth in Equador that had to be rescued by police from a motorway crash barrier, and before Neil the Sofa Sloth appeared on UK TV screens, sloths appealed to people for their sort of cute oddness.
I first put my
needle felted sloth
up for sale on Etsy back in February 2014, and both he and the
cards
and
notebooks
featuring his image have proved fairly popular ever since.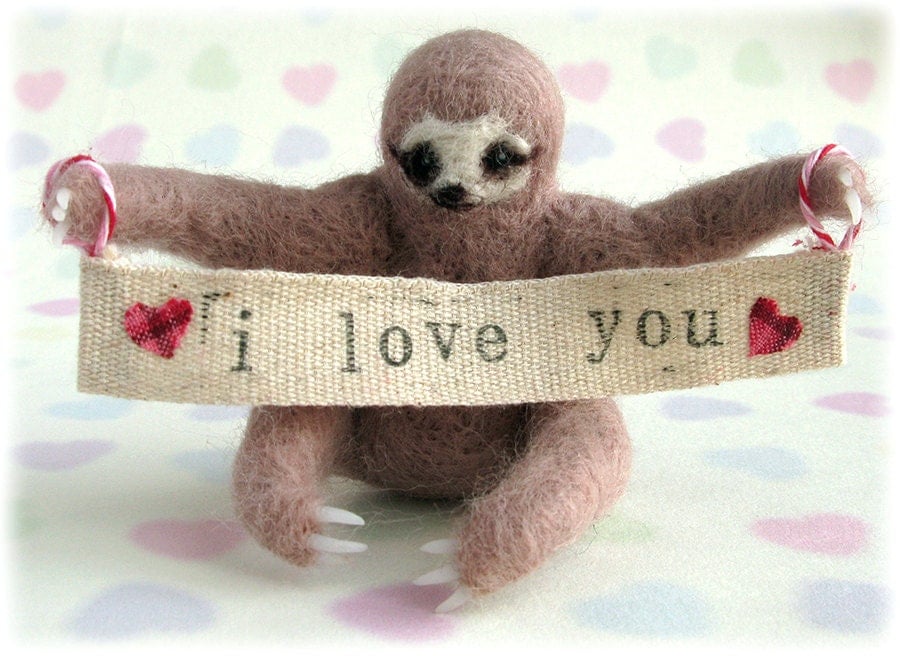 So, what could people fall in love with more than a cute, fuzzy, felted sloth? Why, two cute, fuzzy, felted sloths of course! I decided that a wedding cake topper version of my sloth with 'I Love You' banner was most certainly in order.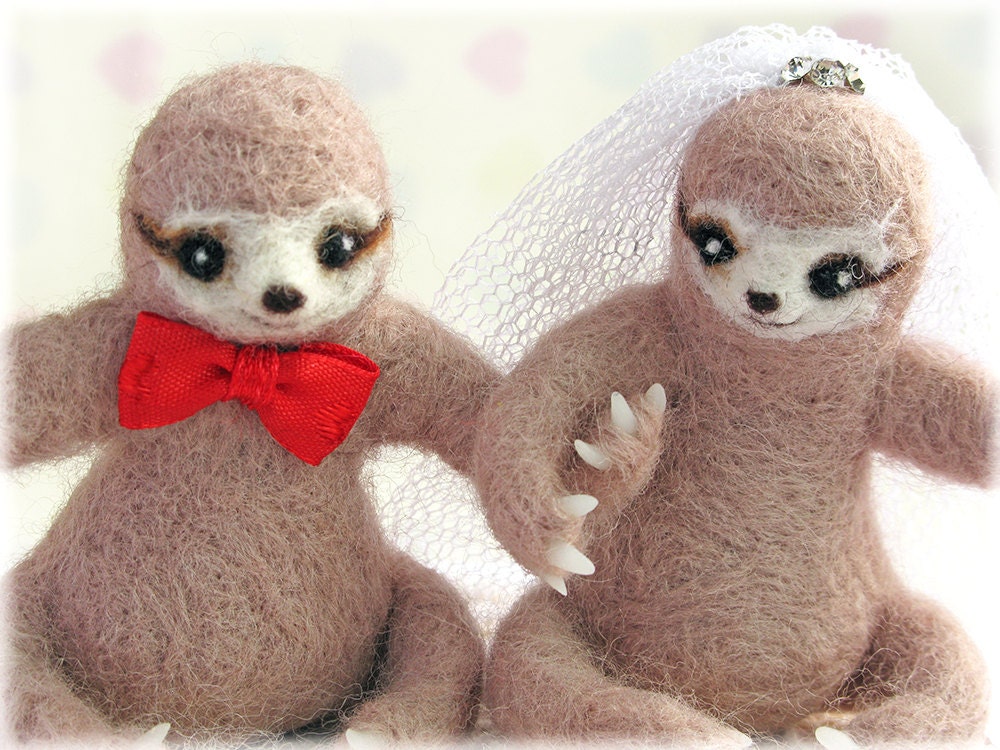 The sloths themselves are a little smaller than the original, but are otherwise pretty much the same, with the addition of a ribbon bow-tie to distinguish the groom and the bride wears a veil with a little bit of glitz in the form of three crystals. They sit on a circular plywood base, covered in lace and finished with a little taupe ribbon. For the banner, the most obvious choice to me was to personalise it with the names of the couple getting married, but like most of my designs, this can be customised to your taste if you prefer something a little less obvious! The text comes in a choice of 12 different hand-stamped fonts.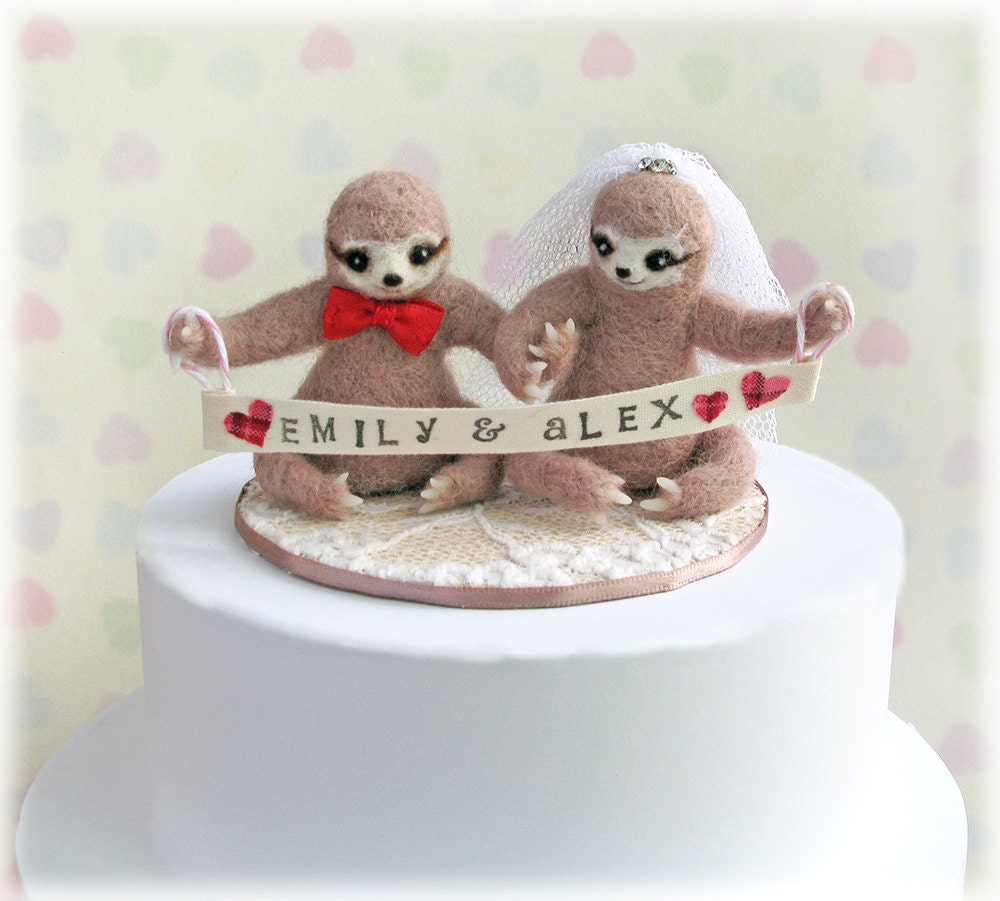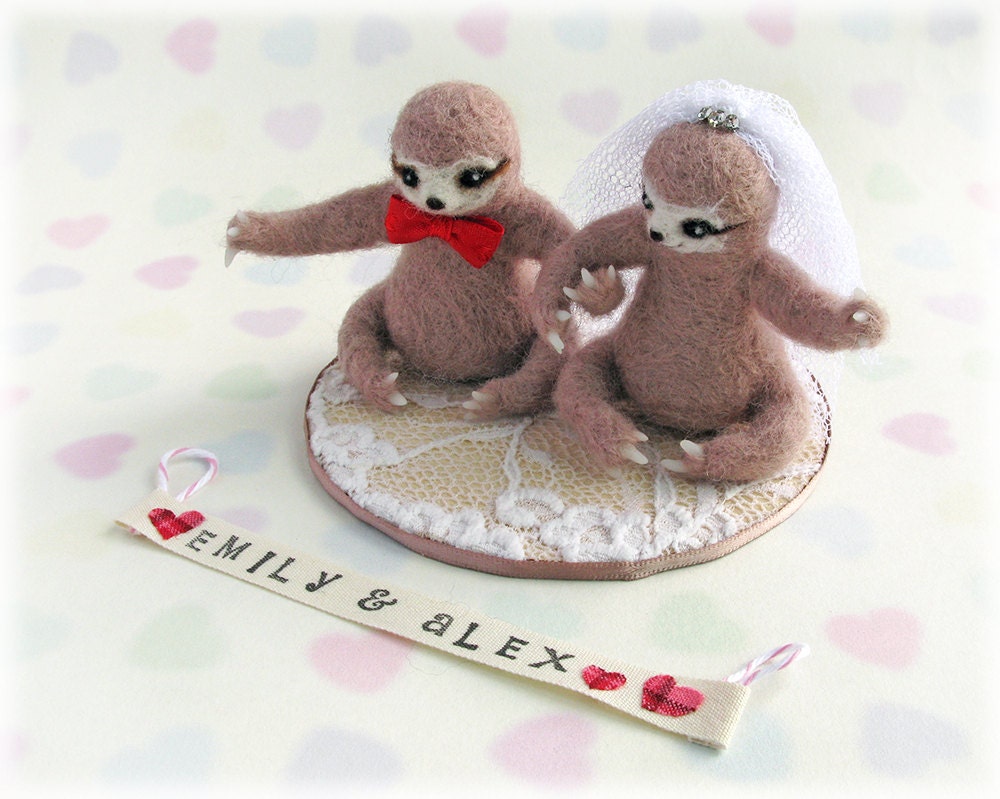 The colours can also be customised to tie in with your own wedding decor if you wish too, as you can see, this customer ordered hers in a lovely dusky pink, instead of the red in the original listing.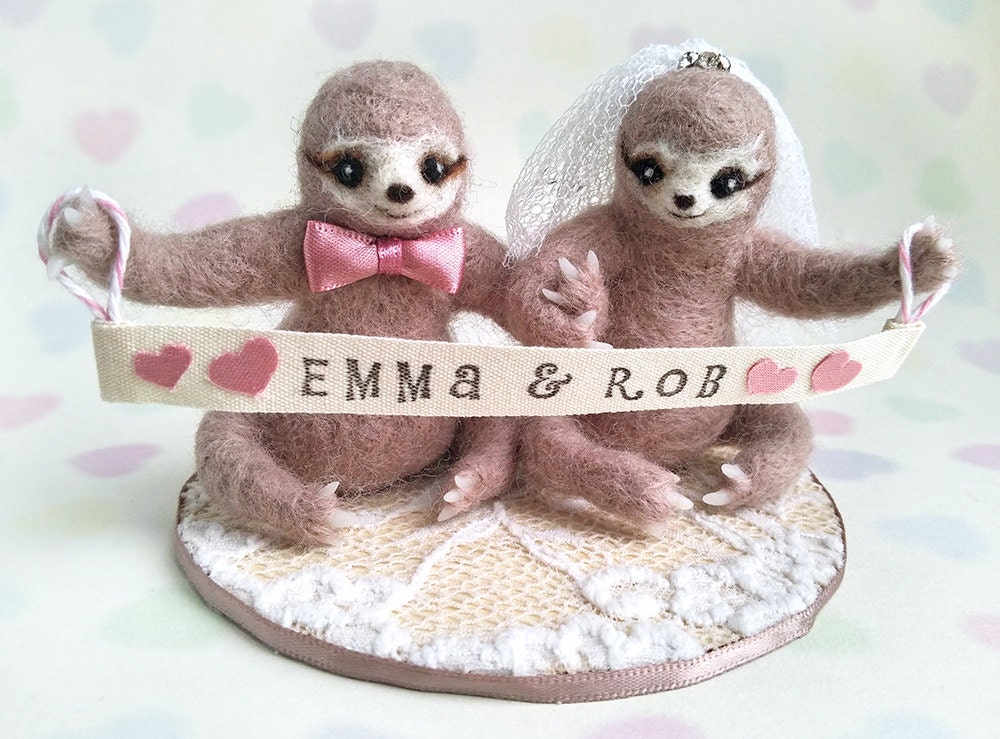 Mr and Mrs Sloth (who are also equally as happy to be provided as a Mr and Mr or Mrs and Mrs Sloth!) are
available made to order in my Etsy shop
.
Scooting over to
Handmade Monday
for the first time in aaaaaaaages too!